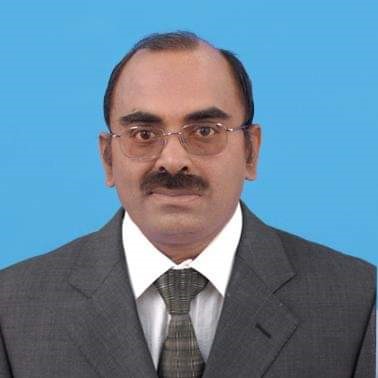 Krishnan Unni Nair
A post graduate in Economics & PG Diploma in Management, he possesses a total experience of 32+ years, out of which 23 years in the field of international logistics, having worked with some of the leading Indian and international freight companies and 9+ years as a trainer for MBAs & PG Diploma students. Apart from the passion for logistics, his areas of interest include communications, soft skills & personality development.
Dijo Davis
An MBA Graduate in Logistics & supply chain management with professional Experience of 17 years in the areas of Warehouse Management, Inventory Control and Logistics Operations. He started his profession at Napco Modern Plastics, Dammam Saudi Arabia, and worked with companies like AVT McCormick Ingredients, Reliance Jio Infocomm etc.
VICTOR PHILIP
Completed 17+ years of experience in the industry, including 10 years as an IT trainer in India and China and more than 7 years in administration and operation sections in education industry.
Adv. JENSON P VARGHESE
A Committed Lecturer with over 20 years of experience at various leading institutions teaching students from various social and cultural backgrounds.
ARUN JOSHUA P
An Enthusiastic Faculty with 15 Years of Teaching &Training Experience who started his career as Asst. Manager – Low Cost Automation Division, MINDA Industries Ltd, Chakan, Pune. He has a key skill in Facility Management, Training Management, Training Content Development, Life Skills Development, Corporate Training, Out Bound Trainingand Personality Development classes
JESSICA MUNDROINA
Started her career as a front Office Assistant & now having 35+ years of Experience in Teaching/Training/Coaching from Institutions in India, Bahrain & UK.
SUKOSH KURIAKOSE
Graduate with extensive Experience in Hospitality Management from Taj Hotel and Presidency Hotel for over 13 years. He has completed GCEO Levels from the University of London.
VIDYA MENON
A Qualified Academician having 12+ years of experience in Teaching & Training. She has completed Teaching Knowledge Test (TKT) Certificate (Band 3) from University of Cambridge ESOL Examinations& holds a Diploma in Airline Ticketing from IATA/UFTAA
AISWARYA RANI M.D
Former Senior Cabin Crew in Qatar Airways & Former Cabin Crew in KingFisher Airlines. She has undergone Language & Accent Training (English) from BBC-Edexel Training Programme. She is currently serving her 7th year in Aviation industry.
MEENAKSHI RAVEENDRAN
Experienced SpiceJet Cabin Crew, a prominent Modelling Actress & Anchor (well known for her anchoring in "Nayika Nayakan" telecasted by Mazhavil Manorama).
RAJEESH RAGHAVAN
An MBA Graduate in Tourism & Travel from KITTS Kerala Institute of Tourism & Travel Studies and having 12+ years of experience in Tourism & Travel Management. He is the founder of Holidays Company (Under the name of IVAR Holidays LLP)
Rexia Jacob
Committed professional with 9 years of experience in different array of Human Recourse, Public Relation and Administration positions and more than 4 years of experience in the profession of teaching and training. Also having experience in building HR Department as well as supporting large workforce in multiple locations
Deepak R Veettil
A qualified trainer with more than 10 + years of experience in training and development. His core competence in corporate training and corporate relation.
KAVERI SUBRAMANIAN
A committed lecturer with more than 25 + years of experience in teaching and training of various Universities. Her core competence in handling management subjects as per industrial standards.

BINDHU SAJITH
A well experienced faculty with 20+ years of experience in teaching and training who started her career as a freelance trainer for soft skill and motivational programmes and severed as managerial position in various organisations. Her core competence in handling management subjects.
BETSY ESTHER JACOB
An MBA Graduate in Logistics & supply chain management and having 12 plus years experience in training & development, administration, research assistant.
George E Sebastain
A logistics professional with 10 years of experience in logistics industries, warehouse operations, IT operations, training & developments. He started his profession at MRF LTD Rohtak, Haryana.
ANDRIA MALCOM
A logistics professional with 15 plus years of experience in export-import documentation, foreign trade, supply chain management. She is an enthusiastic trainer cable to handle the core competent subjects related to logistics, shipping, freight forwarding.
AMIT S BHUPTANI
Master's in business administration and started career as an investment advisor. He has proven track records of more than 10 plus years in managerial positions, training in SCM, EXIM, project managements, ware house management etc.
Robins Paul
Professional Experience of 13 years in the areas of Sourcing, Procurement, Material Management, Inventory Control and Warehouse Operations. He is a qualified Trainer in – Global Supply Chain Management, International TradeCompliance, Procurement, Material Management, Ocean Freight, Air Freight Operations